Our expert team has provided services to design, expand and enhance a variety of education schemes across Australia, including private schools, government departments and higher educational establishments.
We understand the value of modern and inspirational designs in learning environments. Our expansive portfolio includes bespoke work on schools, colleges, universities, research and development facilities, science laboratories, student residences, as well as community amenities such as performing arts spaces, sports facilities, museums, training centres and libraries. We tailor our services and designs to meet each customer's needs, without sacrificing our core values.
Featured Project
Deakin University Central Precinct
The project involved the construction of four new buildings built around a central atrium. The building houses teaching, sports, lecture theatre, data centre, retail, and office accommodation type areas.
ESD innovations included natural ventilation, active chilled beams, displacement ventilation and solar assisted heating.
Waterman was engaged to provide the design and documentation of the scheme, and we also delivered construction phase services. Our teams delivered multidisciplinary support, spanning mechanical, electrical, fire, hydraulic, vertical transport and ESD services.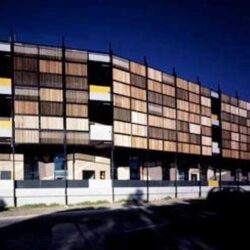 You may also like…