Waterman has assisted various clients with the delivery of flexible and high-quality Industrial facilities.
Our experience in the Industrial sector is varied and include a range of facilities such as:
– Food Processing
– Food Manufacturing and Packaging
– Products Manufacturing
– Vehicle Manufacturing
– Maintenance Facilities
– Automotive workshops and Service Centres
– Logistic and Distribution Centres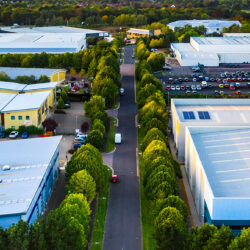 Featured Project
Midfield Group – Protein Recovery Plant
Waterman were engaged by Johns Lyng Commercial Builders to design the Building Services Engineering for a new Protein Recovery Plant for Midfield Group in Warrnambool.
The new state of the art plant processes animal by-products that aren't used for human consumption and turns them into meat and bone protein meals, blood meals and tallow.
The facility includes approximately 9MW of heat recovery systems which are used to heat water for distribution throughout the abattoir facility.
You may also like…