Building Information Modelling
A colloborative design approach is essential in achieving effective and efficient design co-ordination, improved construction sequence and effective facilities management processes.
Waterman has developed extensive expertise in Building Information Modelling (BIM) across a wide range of projects. Waterman's Team understands the importance that an integrated and collaborative design approach has in the successful delivery of our projects.  Our internal processes including clash detection, system calculations and verification provides multiple benefits to our clients including:
Greater levels of co-ordination and build-ability
Reduce Construction Time
Reduced Waste and Rework
Improved system efficiency
Robust platform for the development of efficient Facilities Management systems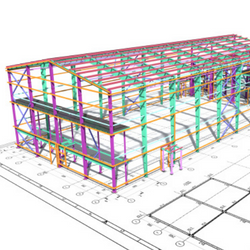 Featured Project
South Melbourne Lifestyle Centre
This mixed-use development, located adjacent to the South Melbourne market, includes over 40 specialty shops, a Woolworths supermarket, Spotlight store and gymnasium.
The Lifestyle Centre also includes two levels of basement carparking, two levels of above-ground carparking, three levels of commercial office space and a function centre at roof level. The building is Spotlight Group's head office.
Waterman provided full design, documentation and construction phase services for the scheme, spanning mechanical, electrical, fire, hydraulic, vertical transport and ESD.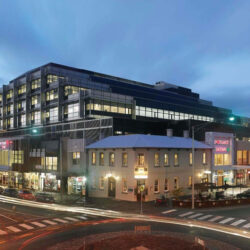 You may also like…