We are highly experienced in designing engineering services and providing ESD consulting for building projects targeting green rating accreditations and sustainable outcomes.
Our experience spans from commercial, educational, residential and retail to government, information technology and recreational facilities.
Our experts cover all the required aspects associated with ESD developments. Our strength lies in our team being experienced engineers with a practical knowledge of engineering systems and sustainability to best serve the design, construction and post occupancy phases of a project. We add value by being an active member of the design team in providing engineering guidance on how to achieve the overall project goals.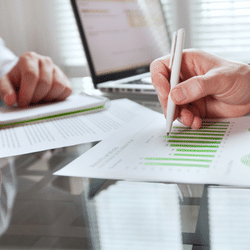 Featured Project
Federation Square
Waterman were engaged as the services engineers for the complete Federation Square complex that included theatres, restaurants, galleries and commercial office space. The complex incorporates many innovative and specialised engineering systems to cater for the multi-functional use.
Particularly innovative aspects of the services design include:
• An under-croft services reticulation strategy around the site to interconnect all buildings and avoid the need for a separate services level
• A number of unique environmental initiatives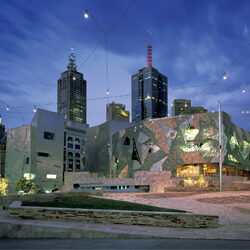 You may also like…